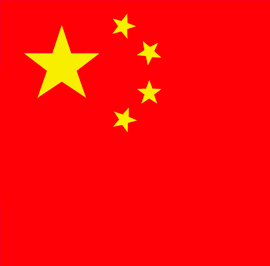 Year Joined: 2018 | Membership: Associate Member
Delivering health for all.
China's achievements include reaching more than 95 percent population coverage and ongoing efforts to expand their benefits package with opportunities for practitioner-to-practitioner learning.
China has gathered extensive experience in the process of achieving universal health coverage. From 1950 to 1980, the country's health care system managed to provide basic health care to almost all its people through three mechanisms: the three-tiered health service network, the barefoot doctors, and the cooperative medical system. During the market-oriented reforms that began in the 1980s, the health system faced challenges in providing medical services, including the income gap between urban and rural residents, poor quality of medical care, and rising health care expenditures driven by inflation.
In 2009, China started new medical and health care system reforms, adhering to the core concept of providing basic medical and health care to the entire population as a public product. This core principle helped drive systematic reforms to strengthen health care delivery at the grassroots level, and building effective referral mechanisms.
The Chinese government is committed to achieving the goal of making affordable, equitable, and effective medical and health services accessible to all Chinese citizens by 2020.
China joined the JLN in 2018. Members of the Chinese delegation contributed to the Closing the Gap: Health Coverage for Non-Poor Informal-Sector Workers and Expanding Health Coverage to the Informal Sector: China, Beijing Learning and Knowledge Exchange Country Briefs knowledge products.
In 2018, representatives from China participated in the Person-Centered Integrated Care (PCIC) collaborative.