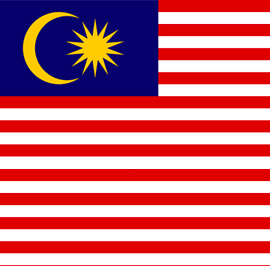 Year Joined: 2010 | Membership: Full Member
Governance and stewardship.
Malaysia's health policy is intertwined with the goals for national development, rural development, and socio-economic equity between ethnic groups.
Malaysia achieved effective UHC in the 1980's, through tax funded public provision of health care services.[1] A comprehensive range of services are covered under an extensive network of public hospitals and health clinics, encompassing health promotion, disease prevention, as well as curative and rehabilitative care. All residents of Malaysia are able to access these services with minimal payments, while services for disadvantaged populations such as the poor, disabled and the elderly are provided free of charge. This creates a strong safety net, ensuring that no one is denied access to needed healthcare, regardless of their ability to pay. The World Health Organization (WHO) continues to acknowledge Malaysia as providing quality healthcare services based on its high performing health system and well-trained workforce
.[2]
With regards to overall UHC progress, Malaysia has done relatively well.  In 2018, Malaysia achieved a UHC index score of 70 for coverage of essential health services and improved to 73 in 2020.[3,4] This, coupled with the low rates of catastrophic expenditures, is evidence that Malaysians are able to access quality healthcare services without having to endure financial hardship in doing so.
Moving forward, Malaysia will continue to strengthen its health system and as planning is underway for the 12th Malaysia Plan 2021–2025, improving UHC remains important as part of the national health agenda.
[1] Savedoff, W and Smith, A. Achieving Universal Health Coverage: Learning from Chile, Japan, Malaysia and Sweden. Working paper of the Results for Development Institute, 2011.
[2] Lo, YRJ. and Allotey, P. World Health Day 2018. Lesson from Malaysia on Universal Health Coverage, World Health Organization.
[3] World Health Organization, Western Pacific Region 2018. UHC and SDG country profile 2018 Malaysia.
[4] 
World health statistics 2020: monitoring health for the SDGs, sustainable development goals. Geneva: World Health Organization; 2020.
Country Core Group Representatives

Dr. Rozita Halina binti Tun Hussein
Director, Planning Division, Ministry of Health Malaysia
Malaysia is one of the founding members of the JLN. Members of the Malaysian delegation contributed to the following knowledge products:
Health Priority Setting: A Practitioners Handbook

Measuring Health System Efficiency in Low- and Middle-Income Countries: A Resource Guide

Health Priority Setting and Resource Allocation (HePRA) Benchmarking Tool

The Health Priority Setting and Resource Allocation (HePRA) Benchmarking 

Tool and Database

Health Priority Setting and Resource Allocation (HePRA) Benchmarking Tool 

And Database Overview and Country Summary

Blank Health Priority Setting and Resource Allocation (HePRA) Visualization 

Tool

Blank HePRA Questionnaire

On Prioritizing Health: A Background Analysis

Universal Healthcare Coverage Primary Health Care Self- Assessment Tool 

(UHC PHC Self-Assessment in Malaysia)

Toolkit for Medical Audit Systems: Practical Advice from Implementers to 

Implementers (Medical Audits in Malaysia)

Empanelment: A Foundational Component of Primary Health Care 

Using Health Data to Improve Universal Health Coverage: A Companion Guide for Assessing Data Use Maturity

A Guide to Common Requirements for National Health Insurance Information 

Systems
Examples of implementing and adapting JLN knowledge products in the country
Malaysia has helped to co-create numerous JLN knowledge products, including the Toolkit to Develop and Strengthen Medical Audit Systems that was published in December 2017. The toolkit packaged experiences from several countries, including how to set-up medical audit units and conduct step-by-step claims reviews, as practical guidance for practitioners. Malaysia adapted this toolkit to develop a medical audit system under the PeKa B40 scheme. This PeKa B40 scheme was launched in April 2019 to increase screening uptake for non-communicable diseases (NCDs) among Malaysians in the lower-income group; specifically, the bottom 40% of the population by income level. PeKa B40 focuses on reducing the burden of NCDs through primary care and enhancing the public and private partnership through the involvement of private health clinics, private laboratories and private medical equipment suppliers. Through this newly established medical audit system, the standard of healthcare services provided by both public and private healthcare providers can be evaluated and quality improvement initiatives can be recommended.