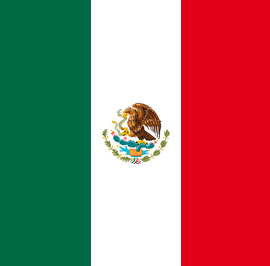 Year Joined: 2014 | Membership: Full Member
Seguro Popular, a public insurance scheme offering access to a comprehensive package of services, is the most important component of Mexico's Systems of Social Protection in Health.
The major government-sponsored health insurance schemes include Seguro Popular and the Social Security scheme. In 2004, Mexico implemented a public health insurance scheme (Seguro Popular) to provide health protection to the population not covered by social security. Ten years after implementation, 75% of the population is covered by health insurance. However, access to effective, high quality, and timely healthcare is currently a barrier to achieving effective UHC. The Ministry of Health is currently implementing several reforms to address these challenges and achieve effective UHC.
The Mexican health system comprises three subsystems: Social Security, the Social Protection System in Health (SPSS), and the private system. The three health insurance subsystems function in parallel with little coordination among them.
About half of health spending (which accounts for 6.5 percent of GDP) in Mexico is private, almost all out-of-pocket. Social Security represents 23 percent of the total expenditure and the publicly subsidized system about 22 percent. There is virtually a one-to-one relationship between financing agents and providers in the public health system in Mexico, since public schemes are vertically integrated: all social security institutions combine payment (as agents) and provision, while, the institutions of the publicly subsidized scheme, the agents and providers, behave as if they were vertically integrated.
A representative from Mexico currently serves as a Co-convener on the JLN Steering Group. Members of the Mexican delegation contributed to the following knowledge products:
Closing the Gap: Health Coverage for Non-Poor Informal-Sector Workers
Primary Health Care (PHC) Measurement for Improvement Indicator Inventory
Compendium: 12 country approaches to covering poor and informal populations to achieve UHC
Primary Health Care Measurement for Improvement Toolkit
Governing to Improve Quality Toolkit
Mexico: Approaches to covering poor, vulnerable, and informal populations to achieve UHC
Expanding Health Coverage to the Informal Sector: Mexico