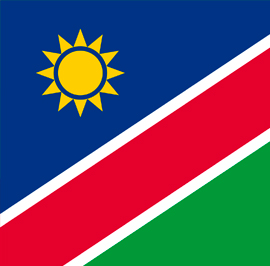 Total Population: 3.5 million | GDP: 12.58 billion
Population Coverage: 15 percent | Year Launched: 2011
Language: English | Membership: Associate Member
Achieving equity in access.
The Universal Health Coverage Advisory Committee (UHCAN) of Namibia serves as lead institutions responsible for implementing UHC in Namibia. UHCAN is a multi-stakeholder body made up of government, private sector, donors, academic institutions and multilateral agencies with the aim of investigating the best possible ways Namibia can achieve UHC.
Although Namibia has already made significant achievement towards UHC in terms of public health service, albeit of questionable quality, the greater challenge remains on how to improve the status of UHC. The Government has reaffirmed its commitment to UHC through access to key promotion, preventive, curative and rehabilitative health interventions for all at an affordable cost, thereby achieving equity in access. However, coverage rates remain low, at 15 percent of the population. This percentage is covered by medical aid schemes and less than half of the formal sector work force has medical scheme coverage. In 2011, the Social Security Commission approached the Ministry of Health and organized series of national workshops discussing UHC. This led to the formation of the National Advisory Committee on UHC (with the Secretariat hosted by SSC), chaired by Deputy Permanent Secretary with Support from USAID/HFG to inform the UHC reform process.