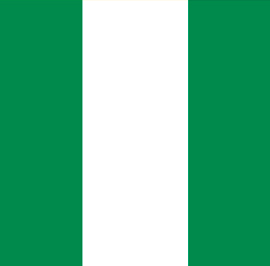 Year Joined: 2010 | Membership: Full Member
Establishing state national health insurance schemes.
Nigeria adopted the Bamako Initiative to improve service equity, quality, and community participation through decentralization.
Nigeria has long put UHC at the center of its health agenda, and new reforms at the federal and state levels have the potential to advance Nigeria's progress. These reforms will need to overcome significant challenges, including high out-of-pocket expenses, low budget allocations and expenditures at all levels of government, and limited coverage through health insurance and other demand-side financing mechanisms. The Government of Nigeria is working with local and international partners to overcome these challenges, improve health financing, and expand coverage of basic primary care services for the poor and most vulnerable.
The launch of Nigeria's National Health Insurance Scheme (NHIS) in 1999 marked the first milestone toward UHC in Nigeria. The 2006 National Health Policy redesigned the NHIS, aiming to protect families from medically-triggered financial hardship; limit rising healthcare costs; equitably distribute healthcare costs and health facilities among income groups; ensure quality and efficiency; and harness private sector participation.
In March 2014, stakeholders attending the Presidential Summit on UHC in Abuja adopted the UHC Declaration, affirming that health is a fundamental human right and that the government is responsible for guaranteeing healthcare for all Nigerians.
These federal policies have also translated to reform efforts at the state level. Multiple state governments have passed or are in the final stages of passing state-sponsored health insurance bills to provide financial risk protection and access to quality care for their residents. Finally, the National Primary Health Care Revitalization Initiative aims to make at least one PHC center per ward fully functional, ensuring that all Nigerians have access to the essential package of basic health services at the PHC level.
Country Core Group Representatives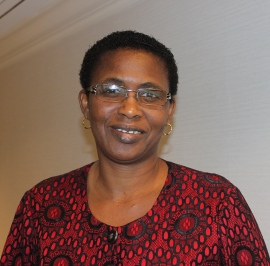 Modupe Ogundimu
Steering Group Convener; Head of Special Services, National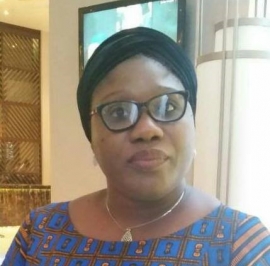 Dr. Nneka Orji
Senior Health Economist; Department of Health Planning

Christopher Samba Mshelia

Lekan Olubajo
Head, Health Financing
Chioma Ogbozor
Learning Coordinator
Subnational JLN for UHC in Nigeria
The Government of Nigeria, including the Federal Ministry of Health (FMOH), National Primary Health Care Development Agency (NPHCDA), and National Health Insurance Scheme (NHIS), with support from a consortium of development partners, is launching a Nigeria Subnational Joint Learning Network for Universal Health Coverage. ​​​​​​​This state-to-state network will connect practitioners and policymakers to enable learning exchange and knowledge co-production in support of health care financing reform, both across states and between the state and federal levels.
Nigeria is one of the founding members of the JLN. A representative from Nigeria currently serves as the Convener of the JLN Steering Group. Representatives from Nigeria have contributed to the following knowledge products:
UHC Primary Health Care Self-Assessment Tool
Open Health Data Dictionary
Software Comparison Tool
Connecting Health Information Systems for Better Health
Determining Common Requirements for National Health Insurance Information Systems
Data Analytics for Monitoring Provider Payment Toolkit.
Toolkit for Medical Audit Systems: Practical Advice from Implementers to Implementers
Financing and Payment Models for Primary Health Care: Six Lessons from JLN Country Experience
Compendium: 12 country approaches to covering poor and informal populations to achieve UHC
Practical Guide to Strategic Communications for UHC and Planning Tool
Nigeria: Approaches to covering poor, vulnerable, and informal populations to achieve UHC
JLN IT Initiative at AeHIN Conference in Bali
Workshop on "Equity in Universal Health Coverage: How to Reach the Poorest"
JLN Population Coverage Technical Initiative Workshop Summary
In 2018, representatives from Nigeria participated in the Leveraging Resources for Efficiency, PHC Financing and Payment, Domestic Resource Mobilization, and Fiscal Policy for Public Health collaboratives.