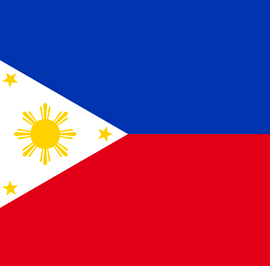 Year Joined: 2010 | Membership: Full Member
Protecting all Filipinos from health-related financial risk.
The Philippine Health Insurance Corporation (PhilHealth) was created in 1995 to administer the National Health Insurance Program, which aims to provide all Filipinos with financial access to health services.
Country Core Group Representatives
The UHC Act implementation in the Philippines indicates that it began with the managerial and technical integration of local health systems, spanning from 2020 to 2022. The next phase will be financial integration from 2023 to 2025, followed by the issuance of an Executive Order on mandatory integration by 2026.
The UHC IRR and 60 foundational policies have been recently issued, there are still remaining policies, mainly related to financial integration, which are yet to be released. Background studies for financial integration have been underway since 2022, and their resulting policies are targeted to be issued in 2023. Meanwhile, the Sulong UHC program, which seeks to implement integrated UHC reforms in local health systems, will be rolled out from 2023 to 2025. The DOH is also providing continuous support to the 71 UHC integration sites in their journey towards attaining Level 3 maturity level.
Independent evaluation results of UHC integration sites should be available by 2026. Upon a positive recommendation by the independent evaluation and the Secretary of Health, an Executive Order mandating the integration of all local health systems will be issued in 2026 as well.
As a member of JLN, the Philippine CCG actively engages in a diverse range of activities offered by the organization, including the Annual Survey, Steering Group Meetings, and Expression of Interests (EOIs).
The following list highlights some of the specific EOIs in which the Philippine CCG has participated:
Institutionalizing explicit processes for setting national health priorities

Negotiating solutions for the procurement of expensive medicines

Implementing Primary Care Networks

Enhancing Private Sector Healthcare

Addressing Conflict of Interest in National Pharmaceuticals Systems

Participating in Rehabilitation and UHC Round Table Discussions

Innovating Primary Health Care

Optimizing Human Resources for Health to enhance service delivery and quality

Engaging in a Deep Dive Course on Mobilizing Domestic Resources for Health

Implementing Strategic Communication for Rehabilitation in UHC Coverage

Collaborating on Digital Health Initiatives

Establishing a Climate-Smart Health System
Data Analytics for Monitoring Provider System.
The effective and efficient processing and use of data is a vital requirement for PhilHealth to achieve its mandate of providing financial risk protection for all Filipinos, especially with the recent passage of the Universal Health Care Law.
PhilHealth envisioned optimal data management and use practices across its core business process, and the achievement of this vision has commenced with its new Business Intelligence solution, where traditional barriers to efficiency, information accessibility, and collaboration have started to be broken down. With valuable insights made possible by performance dashboards, there will be an assurance of singularity and integrity of mission-critical data, system and process harmonization, and ease of data access and availability that are keys to PhilHealth's survival and success. The transformation has already resulted into ground-breaking decisions and initiatives, and will eventually reshape the decision-making mindset and process across the institution.
With the implementation of business intelligence and analytics in PhilHealth, key performance indicators with regards to efficiency have become measurable and are easily analyzed. Target setting is achieved through proper identification of achievable goals via information extrapolated and discussed with different entities within the PhilHealth. Performance is measured on a daily basis initially using elemental indicators such as turn-around-time (TAT) that encapsulates how fast a particular region processes claims. Other indicators, such as collection efficiency, cover how the organization functions and envisions how it provides public services to the Filipino people. With the implementation of more advanced analytics in the pipeline, PhilHealth will be able to analyze data and better mitigate fraud.