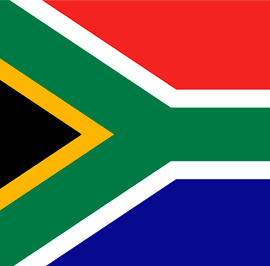 Year Joined: 2018 | Membership: Full Member
Achieving equity in access.
Through consistent political will, South Africa has made steady progress toward health for all
South Africa's most significant reforms centered on increased access to essential health care services. In 1994, the South African government ushered in a new policy for public health facilities by providing free health services to pregnant women and children under six and established free primary health care. The removal of fees contributed to a significant increase in the utilization of health services, but only solved part of the challenge.

Users of health care services in South Africa were also hindered by a shortage of quality health care facilities. In response, the government commenced the Clinic Upgrading and Building and Hospital Revitalization programs.
Reforms in all of these areas have continued with the expansion of free primary health care and the introduction of additional initiatives to strengthen the primary health care system. The National Health Act of 2003 created a framework listing administrative responsibilities of the health care system across all national, provincial and district levels. Additionally, the Re-Engineering Primary Health Care initiative sought to strengthen district health systems.
In 2010, the Department of Health proposed a ten-point plan to address the most persistent problems affecting health outcomes. One of these points lead to a 14-year plan which became the basis of the National Health Insurance scheme. The first phase of this launched a pilot of NHI and established crucial registration and payment systems and launched programs in various districts across the nation. A NHI bill is currently being considered by parliament. If passed, South Africa would enter phase two of the plan. This would focus in large part on state purchasing of services, implementation of provisional pooling and enforcement of NHI standards across public and private sectors.
South Africa joined the JLN in 2018. As South Africa transitions to a new health system under the NHI, there is an interest in how countries in the JLN have handled major reforms and shifts in their health care system. South Africa plans to focus on payment mechanisms and health financing while the country is in the preliminary stages of expanding the network.