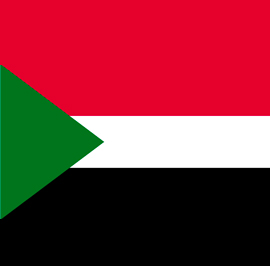 Year Joined: 2014 | Membership: Full Member
Moving towards PHC-oriented UHC.
Sudan's National Health Policy (2017-2030) and National Health Sector Strategic Plan (2012-16) outline how expanding primary health care will help to achieve universal health coverage.
The National Health Sector Strategy (2012-16) places universal health coverage (UHC) and primary health care (PHC) high on its agenda within the framework of a decentralized local health system.
The strategic objectives are to ensure social protection by increasing health insurance coverage and reducing reliance on out-of-pocket payments, expand coverage amount for the informal sector, and improve access to equitable services. An important input to the policy process for the national health financing strategy was the actuarial study of the National Health Insurance Fund. In January 2014, a roadmap for Sudan to achieve UHC for its population was drawn out as part of a conference, organized by NHIF.
Sudan joined JLN in 2014 and became a full member in 2017. Members of the Sudanese delegation contributed to Financing and Payment Models for Primary Health Care: Six Lessons from JLN Country Experience.
In 2018, representatives from Sudan participated in the following collaboratives and exchanges:
PHC Financing and Payment
People-Centered Integrated Care
Leveraging Resources for Efficiency
Fiscal Policy for Public Health
Vertical Integration
Domestic Resource Mobilization
Implementing the JLN's Knowledge
Sudan adapted and implemented the Universal Health Coverage-Primary Health Care Self-Assessment Tool (UHC-PHC SAT) in 2018. The UHC-PHC SAT was a implemented in six states and the Federal level through a combination of secondary data collection and interviews with senior decision makers and managers at national, state, and facility levels. The findings indicated the need to redesign the National Health Insurance Funds benefit package to include payment for preventive packages, improvement in the quality of services and service availability in health centers, investments in human resource capabilities in primary health care facilities, and the need to revisit existing payment systems in some states.
In 2018, Sudan also led the JLN's Learning Laboratory Pilot on policy dialogue for Domestic Resource Mobilization. The Learning Laboratory Pilot was designed as a country-led meeting with staff from the Ministry of Health, Ministry of Finance, and National Health Insurance Fund at both Federal and State levels. During the meeting, participants discussed common communication challenges and shared mutual targets for making the case for investment in health. The dialogue meeting created an opening for continuous discussion and dialogue; helped unify language and create a shared understanding among various Ministries; and initiated a discussion to further understand the positions of each stakeholder. As a result of sharing Sudan's experience piloting the Learning Laboratory with other members of the JLN, more than 10 members expressed their interest in adapting and implementing the JLN's Policy Dialogue Pilot in their countries.