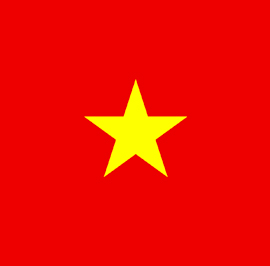 Population Coverage: 36.5 million | Year Joined: 2003
Membership: Full Member
Provider payment reforms to achieve UHC.
Vietnam introduced various health financing reforms, culminating in the introduction of the Health Care Fund for the Poor in 2003.
The National Health Insurance Law fully subsidized health insurance premiums for the poor. Enrollment in the scheme became mandatory, resulting in almost complete enrollment of the poor by 2011. Vietnam has combined elements of contributory social health insurance with substantial levels of tax financing to provide coverage for the poor and informal sector.
To achieve universal health coverage by 2014, as stipulated in the Health Insurance Law, the Vietnamese Health Insurance Agency (VSS) is working to build creative solutions and revisions to implementation and design challenges. Vietnam is overcoming challenges such as fragmented funding, high out-of-pocket payments, and government subsidies not reaching the poor.
Sudan joined JLN in 2014 and became a full member in 2017. Members of the Sudanese delegation contributed to Financing and Payment Models for Primary Health Care: Six Lessons from JLN Country Experience.
In 2018, representatives from Sudan participated in the following collaboratives and exchanges:
PHC Financing and Payment
People-Centered Integrated Care
Leveraging Resources for Efficiency
Fiscal Policy for Public Health
Vertical Integration
Domestic Resource Mobilization
Impact: Cross-Country Knowledge Sharing
Vietnam is a founding member of the Joint Learning Network for Universal Health Coverage (JLN). Vietnam has been an active member in the JLN Technical Initiatives, particularly the Provider Payment Mechanisms Technical Initiative as the Department of Health Insurance and Ministry of Health have been working to design a new provider payment system. Vietnam has also been an active participant in the Information Technology and Primary Health Care Initiatives.
Vietnam hosted their first knowledge sharing workshop in March 2012 get ideas on how to manage rapid cost escalation of health services driven by a vicious circle of currently prevalent fee-for-service provider payment mechanism (PPM) and rapid rise of high-tech services. This meeting set in motion a process for developing new provider payment models and refining existing systems in Vietnam by exploring various PPM options presented by international experts and experiences from other JLN member countries.
As a result of these interactions, the Provider Payment Initiative launched the JLN Collaborative on Costing of Health Services for Provider Payment for countries seeking additional support around costing methodologies and their respective advantages and disadvantages.
The JLN Costing Collaborative created a Core Working Group (CWG) of JLN country costing experts, and international costing experts, to synthesize the rich experience of JLN member countries and jointly develop a costing manual that documents the main costing methodologies, shares examples of tools and templates, and uses case examples to illustrate their application in different country contexts. This manual will serve as a baseline of knowledge for countries to consult around the different options available to them, and concrete examples of how costing methodologies work in practice.