Data Analytics for Monitoring Provider Payment Systems
About the Learning Exchange – This activity is concluded
Several JLN member countries are either in the midst of planning provider payment reform pilots or major national efforts, including Ghana, Indonesia, and Vietnam. Other countries are implementing ongoing provider payment policy refinements including Kenya, Malaysia, India, and the Philippines. As provider payment systems become more sophisticated a greater need arises to leverage available data to assess and monitor quality and effectiveness, as well as to detect any unintended consequences of payment systems reforms.
All of these countries are seeking to put in place appropriate monitoring or "early warning" systems, but monitoring for provider payment is rarely adequate in practice, and very little guidance on developing such systems is available from international experience.
To address this gap in global knowledge, the Provider Payment and Information Technology technical initiatives organized a Collaborative on Data Analytics for Monitoring Provider Payment as a forum to provide JLN members an opportunity to share experience and challenges using data analytics for monitoring provider payment systems.
Following the positive energy from the first JLN PPM/IT Collaborative meeting in January 2015, members gathered in Manila, Philippines from July 27-31,2015 to delve further into identification of policy questions and best practice indicators to capture the strengths and weaknesses of different payment systems and how indicators can be captured from existing data sources.
With support from the technical facilitation team, members of the collaborative will develop content for a Data Analytics Toolkit including identifying and prioritizing questions, selecting and prioritizing indicators, and exploring how data should be captured.
After completion, the Toolkit will be made publically available to provide practical guidance for other countries that are struggling to make better use of data analytics to monitor provider payment systems in their contexts.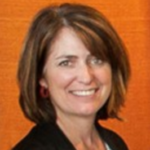 Caren Althauser
CTA Global Partners, LLC
Information Environment & Other Cross-Cutting initiative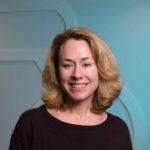 Cheryl Cashin
Managing Director, Results for Development
Provider Payment initiative