The Reimagining Primary Health Care Collaborative
About the Learning Exchange – This activity is currently active
A robust and reimagined Primary Health Care (PHC) agenda must be part of the post-COVID-19 story—both to recover from the impact of COVID-19 and to prevent similar catastrophes from future occurrence. The Reimagining PHC Collaborative, launched in November 2022, aims to strengthen the capacity of governments by enabling policymakers from a diverse set of countries to learn from each other by sharing lessons and innovations, solving common challenges, and co-producing knowledge on building a fit-for-purpose PHC system.​ The Collaborative will serve as a hub of experience-based knowledge sharing across member countries, linking to technical resources within the World Bank as well as to related efforts in PHC at partner institutions​. The Collaborative will build on the work of the JLN in supporting countries' efforts toward achieving UHC. The learning activities of the Collaborative will center on three core themes: digital health, health financing, and systems of care and health workforce.
Participating Countries
The following countries participate in the RePHC collaborative: China, Ghana, Ethiopia, Kenya, Indonesia, Lebanon, Liberia, Malaysia, Morocco, Nigeria, Pakistan, Philippines, Tajikistan, and Ukraine.
The facilitation team—led by Marelize Gorgens and Martin Lutalo—includes staff from the World Bank's JLN and PHC core teams.

Marelize Gorgens
Senior Monitoring & Evaluation Specialist, World Bank

Martin Lutalo
Senior Knowledge Management Specialist, World Bank

Mahlet Gizaw, Health Specialist, World Bank

Huihui Wang 
Senior Economist, World Bank

Federica Secci

Roberto F. Iunes
Senior Economist, World Bank

Nejma Cheikh
Senior Health Specialist, World Bank

Zara Shubber
Senior Health Specialist, World Bank

Wuleta Lemma
Consultant, World Bank

Somil Nagpal
Senior Health Specialist, World Bank

Sanam Roder-DeWan
Senior Health Specialist, World Bank

Kajali Paintal Goswami
Health Specialist, World Bank

Manuela Villar Uribe
Senior Health Specialist, World Bank

Malarvizhi (Malar) Veerappan
Senior Data Scientist, World Bank

Michael Kent Rason
Senior Economist, World Bank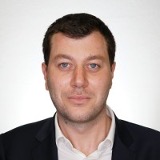 Gianluca Cafagna (Health Specialist, World Bank)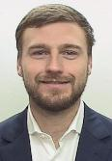 Michael Alexander Peters (Health Specialist, World Bank)
Co-developed resources and shared learnings from this team:
Outputs from the Collaborative will include webinars, and eventually co-created knowledge products which may include a core knowledge product on networks of care for example, and other knowledge products including toolkits and/or practical `How-to' case studies/guides on key aspects, published knowledge briefs co-authored by country members and facilitators