Leveraging Resources for Efficiency
About the Collaborative – This activity is active
The Efficiency collaborative came together for the first time in April 2017, creating a platform to highlight persistent challenges faced by JLN member countries in the efficient use of resources for health and share experiences that can help address the same. After detailed discussions, the group concluded that challenges in systematic priority setting (SPS) – defined as evidence-based allocation of health resources to improve efficiency, generating more outputs and better outcomes – and measurement of efficiency were the two most significant issues faced by their countries that should be prioritized by the collaborative. As a result, the collaborative formed two distinct workstreams – SPS and Measurement and Information Stream (MIS) – to move forward thinking around these topics.
Since then, through four in-person and several virtual interactions, the collaborative, jointly facilitated by the World Bank and the International Decision Support Initiative (iDSI), has engaged nearly 100 policymakers from 12 JLN countries exchanging their experiences on issues faced by low- and middle-income countries including:
Existing frameworks for systematic priority setting, including use of evidence for determining health sector priorities, budget formulation and allocation of resources
Practices that can help guide systematic priority setting, including accessible resources, data and evidence that can be used in resource constrained contexts
Selecting indicators for measuring efficiency
In Phase 2, which started in early 2020 the Efficiency Collaborative brought together practitioners and policy makers from 14 JLN countries interested in working on revision of benefits packages. In spite of competing priorities and ever-changing realities owing to the pandemic, Collaborative members remained committed to their goal and managed to engage in multiple ways. Finally, after 6 virtual meetings, 1 in person writers' workshop, several rounds of surveys and intensive country interviews, the Collaborative co-produced practical guidance on how to organize an HBP revision process including analytical approaches, types of evidence that can be used, and how to engage in effective policy dialogue to make the revision more sustainable.
1. Health Priority Setting: A Practitioner's Handbook
The Practitioner's Handbook is a practical, actionable resource for countries looking to engage in systematic priority setting for health. The Handbook focuses on using data, evidence and resources for systematic priority setting along with country examples. The Handbook can be used during operational and budgetary planning to help by providing guidance and advice on how to best ensure that evidence and data are successfully incorporated into decision-making processes. Among the possible applications of this handbook are identifying specific priority setting tools, sources of evidence and navigating political economy challenges to help benefit package creation; or to evaluate options for revising benefit packages with the associated resource implications. This will help maximize value within the budget envelope while building bridges between ministries of health and finance.
Access Health Priority Setting: A Practitioner's Handbook
One-page brochure on the Practitioner's Handbook
2. Health Priority Setting and Resource Allocation (HePRA) Benchmarking Tool and Database
A tool that captures a snapshot of how countries set priorities for health, and then how and whether they allocate, spend and track resources against those priorities. The tool includes both a fund flow diagram and 36 self assessment questions. The response to each question can then be assessed using a set of benchmarks that lend a sense of how the resource allocation process functions at the country level vis-à-vis comparator countries. The tool has been administered to 12 Efficiency Collaborative countries, and the results collected in a database. Among the possible applications of the HePRA Tool and Database are as an assessment tool to identify areas for joint learning/ in-depth technical assistance, to monitor country progress over time, or to benchmark and contrast resource allocation practices with comparator countries.
Access the Health Priority Setting and Resource Allocation Tool
One-page brochure on the HePRA Tool
3. Measuring Health System Efficiency in Low- and Middle-Income Countries: A Resource Guide
The Resource Guide introduces readers to the concept of efficiency and offers guidance on how to practically assess efficiency. The Guide includes a list of indicators most often used for tracking health system performance and several 'fact sheets' meant to inform practitioners on how best to use, visualize, and interpret each indicator. The approach laid out in the Guide was piloted in Kenya and Malaysia and the experience has been captured in the Guide. Among the possible applications of this Guide are to establish metrics and a related storyline that can both explain areas of health system inefficiency to policymakers, to track progress over time, and to benchmark performance.
Access the Resource Guide for Measuring Health System Efficiency in Low- and Middle-Income Countries
One-page brochure on the Resource Guide
4. The JLN Health Benefits Package Revision Guide
The JLN Guide for Health Benefits Package Revision aims to support practitioners in low- and middle-income countries (LMICs) to revise their HBPs, while responding to changing disease burdens, fluctuating budgets, and the emergence of new services and health technologies, and to correct for implementation challenges.
​Participating Countries
The following countries participate in the Efficiency collaborative: Bangladesh, Ethiopia, Ghana, India, Indonesia, Kenya, Laos, Malaysia, Mongolia, Nigeria, Philippines, South Africa, Sudan, and Vietnam.

Javier Guzman
Director of Global Health Policy and Senior Fellow, Center for Global Development

Peter Baker
Policy Fellow and Assistant Director, Center for Global Development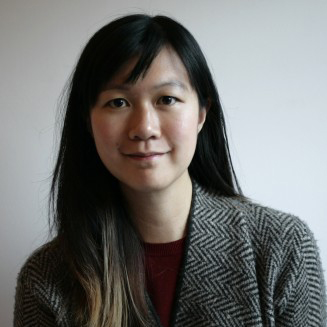 Y-Ling Chi
Senior Policy Analyst, Center for Global Development

Srobana Ghosh
Policy Analyst, Center for Global Development

Rob Baltussen
Professor, Faculty of Medical Sciences, Radboudumc

Leon Bijlmakers
Assistant Professor, Department of Health Evidence, Radboudumc

Jip Janssen
Researcher, Department of Health Evidence, Radboudumc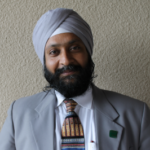 Somil Nagpal
Senior Health Specialist, The World Bank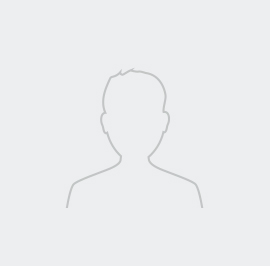 Reem Hafez
Senior Health Economist, The World Bank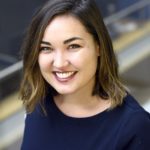 Lauren Oliveira Hashiguchi
Consultant, The World Bank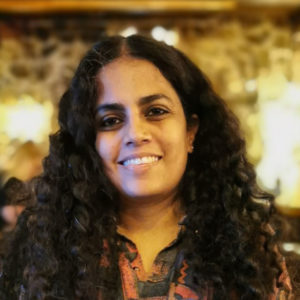 Naina Ahluwalia
Consultant, The World Bank