Dynamic Inventory of DRM Resources and Efforts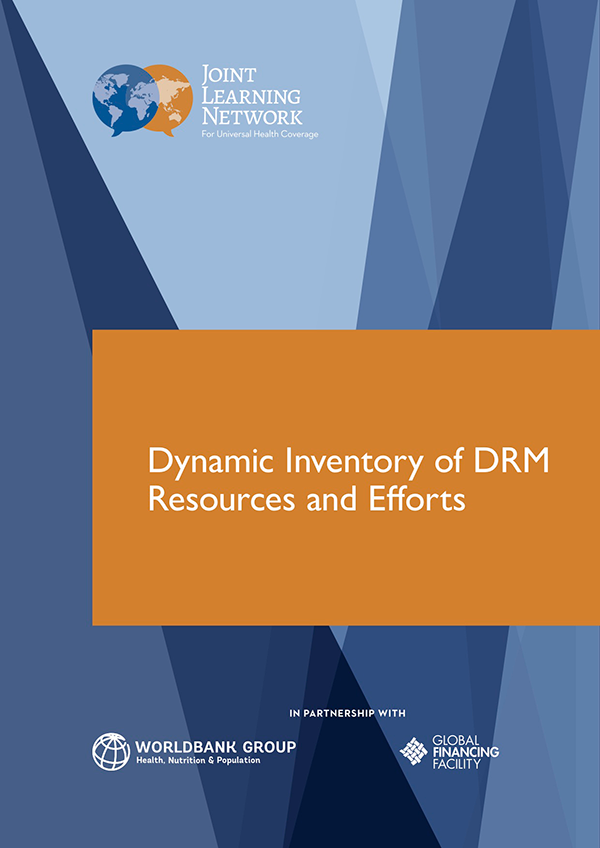 February 26, 2020
The Dynamic Inventory of DRM Resources and Efforts was created to bridge a gap in the current discourse between Ministries of Health and Ministries of Finance, providing an easy to-access compilation of existing resources, including existing databases of such efforts, case studies, and other tools.
A living document, the Inventory will be updated when additional resources are identified, and as new experiences with DRM for health unfold. To complement this effort, the JLN DRM collaborative is also collecting country experiences on DRM for health that will be published as a series of long form "Country Voices" blog posts on the JLN website, featuring a first experience from Ghana.
Ghana and Philippines Country Voices: Coming Soon!
Has your country used any of the databases listed in the Dynamic Inventory of DRM Resources and Efforts (for examples, see Table 1: DRM data sources), or found others useful? In what context were they useful, and what tips would you give other practitioners on how to make best use of these
resources? Please email JLN@worldbank.org to share your experiences.
Additionally, has your country had experience in moving forward DRM reforms that you would like to share? For examples, see Table 2: Overview of DRM efforts by country. Were these reforms effective, or were there pitfalls that others can learn from? Please view the questionnaire on DRM for health below and as included within the Dynamic Inventory of DRM Resources and Efforts and add your story.
Table 2. Overview of DRM efforts by country