Leveraging Provider Payment to Achieve Health System Goals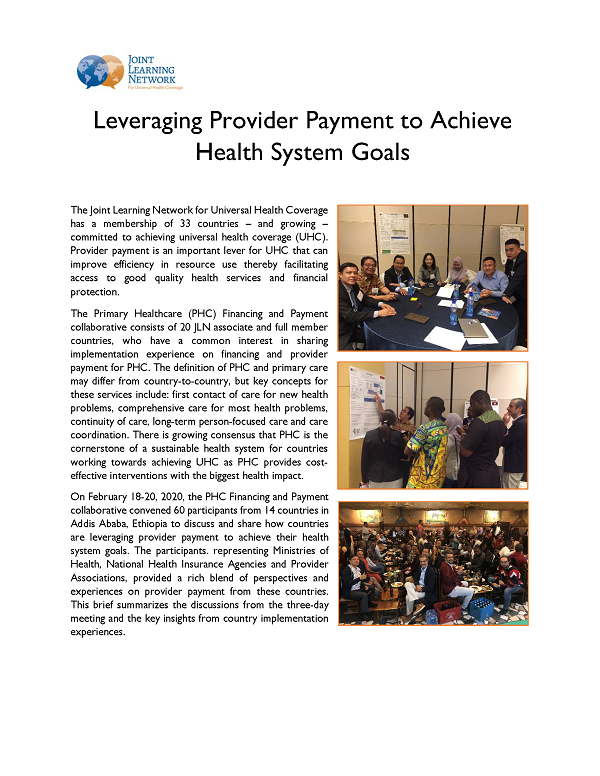 May 8, 2020
On February 18-20, 2020, the Primary Health Care Financing and Payment collaborative hosted 60 participants from 14 countries in Addis Ababa, Ethiopia to discuss and share how provider payment mechanisms support health goals in different countries.
Some key takeaways from the discussions included:
There is no one approach that works everywhere all the time, and no endpoint.
There are many ongoing country innovations to learn from.
Being a strategic purchaser starts with analysis… and analysis starts with using what you have.
Download the Leveraging Provider Payment to Achieve Health System Goals report for a full recap of the meeting.