Measuring the Performance of Primary Health Care: A Practical Guide for Translating Data into Improvement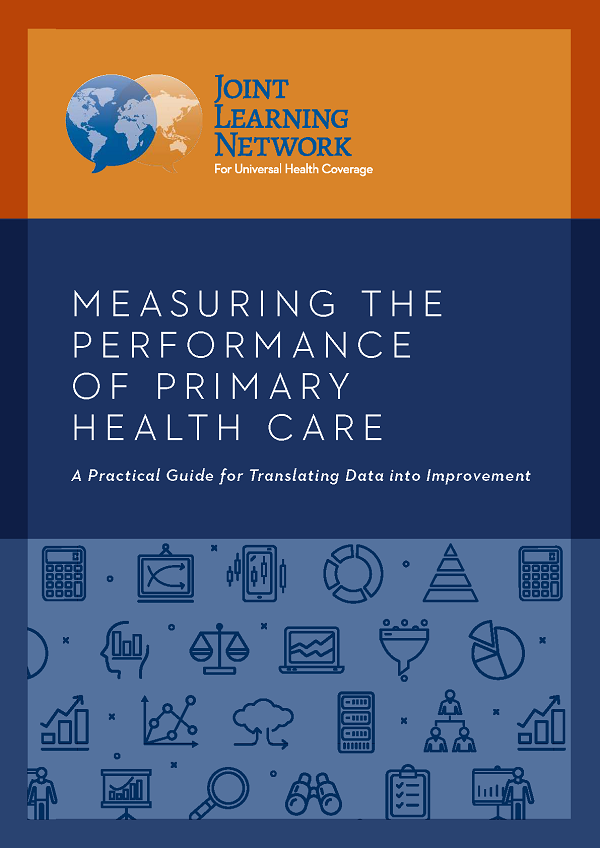 July 13, 2018
Globally, there is growing agreement that primary health care (PHC), with its ability to address up to 90 percent of a population's diverse health needs, is central to the achievement of UHC.
The JLN Primary Health Care Measurement for Improvement collaborative is a network of delegates from 15 countries that are committed to improving their primary health care systems through better PHC measurement and the better use of data as a critical foundation for achieving universal health coverage.
Supported by the Joint Learning Network for Universal Health Coverage (JLN) and in consultation with the Primary Health Care Performance Initiative (PHCPI), the collaborative was launched in April 2016 with the goal of developing tools and approaches to help policymakers, health system managers, and frontline providers use data more effectively for PHC improvement.
In support of this goal, M4I collaborative members collectively produced this toolkit to guide practitioners through the process of measuring performance and using data for improvement, including in difficult-to-measure service delivery areas where little measurement guidance has previously existed.
The Measuring the Performance of Primary Health Care toolkit serves as a practical guide to address common measurement challenges faced by countries, to support their collection of more useful data on PHC system performance and effectively use this data to improve performance.  Additionally, the collaborative has curated a series of resources to support measuring performance.